On the afternoon of March 7, 2017, the female faculty of SPEA walked into meeting room 303, holding the "'Scent of a Woman' aromatherapy into classroom" activity to celebrate the 107th International Women's Day. The event was organized by the Women Group of SPEA, and teacher Jin Wei at Qin Yun Xiang She was invited as speaker to introduce the initial concept of aromatherapy.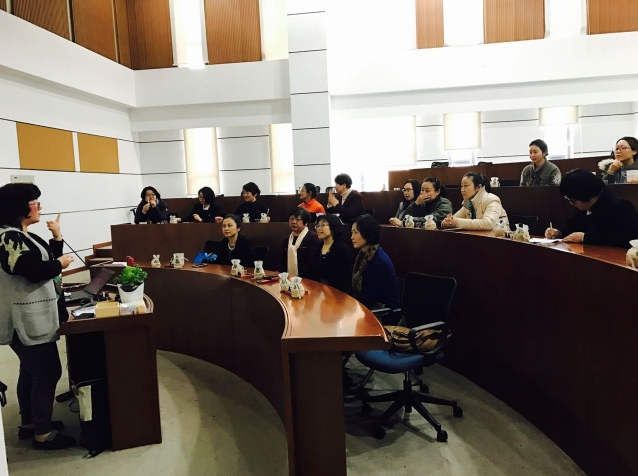 The event started on time at three thirty, and teacher Shen Hong, leader of the Women Group, was the host. Fang Fang, party secretary of SPEA, delivered a speech on behalf of the school, wishing the event a success and sending holiday greetings to the female faculty. After that, Ms. Fang joined the event with the staff presented.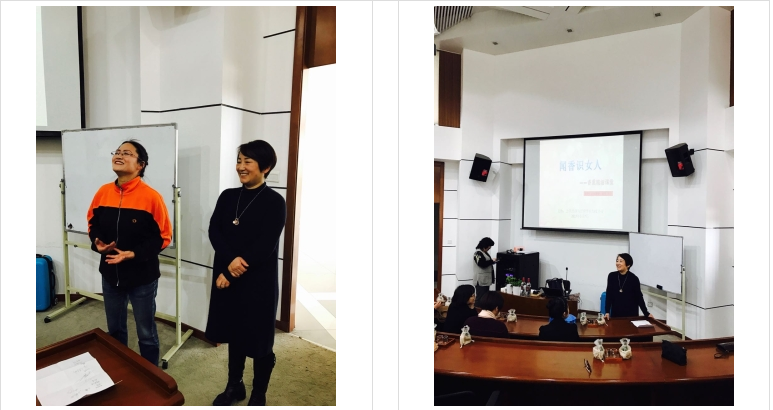 Some female teachers present good at maintaining themselves are no stranger to essential oil, but just had the experience of lighted the essential oil aroma or gone to specialized agencies to experience oil beauty services. At the very start, Ms. Jin introduced the plant essence oil, which is the essential material in aromatherapy. She learned that the teachers present generally slept poorly or easily got fatigued, distributed several models of essential oils she selected to the female faculty and let them identify and experience. The mint essential oil is refreshing while the common lavender essential oil is divided into four or five categories. With quite a few small bottles on the table, it was difficult to imagine how different the smell and efficacy of the essential oil extracted from the same plant could be, which were produced in different areas, or for other reasons. The classroom was full of intoxicating fragrance at the moment.

Plain words can not satisfy the teachers' curiosity, thus they experienced with their own hands next. Ms. Jin chose lavender essential oil which most women are familiar with and commonly use. Its solvent, 37.5-degree vodka surprised the teachers. 1-milliliter essential oil and 40- milliliter vodka were mixed and gradually dissolved, the clear liquid turned milky white, and a lavender essential oil spray was produced, suitable for normal use, air refreshing, and killing mites in the pillow to help sleep. In addition, teachers are stressful in their daily work, easy to get tired or have a stuffy nose when catching a cold, so they made peppermint then - a few drops of mint essential oil on the sliver with the lid covered, small but practical.

Unconsciously, it was five o'clock and the event came to an end. However, the atmosphere was very warm, and the female teachers were enthusiastic, keeping asking Ms. Jin questions concerning the health function of essential oil in daily use or of other kinds.
The short experience activity has been over, but we always seek health. The Women's Day is coming, wish all the female faculty health, beauty, and a wonderful career and life!