On the occasion of the International Women's Day, with the full support of SPEA leaders and labor union, SPEA women's team and professor sorority jointly held the visiting and learning activity of Viewing Shanghai, Celebrating 3.8, and more than 20 female faculty and staff attended this activity.
On the afternoon of March 10, 2015, with spring sunshine and sweet air, SPEA female staff gathered together and went to visit Shanghai City Planning Exhibition Center. Although the center is existed for many years, it is the first time for many teachers to visit here. The teachers were first attracted by the city model in the lobby, and then they watched the historic changes of Shanghai City, and planning and construction of livable city. Many teachers expressed that this is the first time for them to find Shanghai, feel Shanghai, understand Shanghai, and enhanced their love to Shanghai.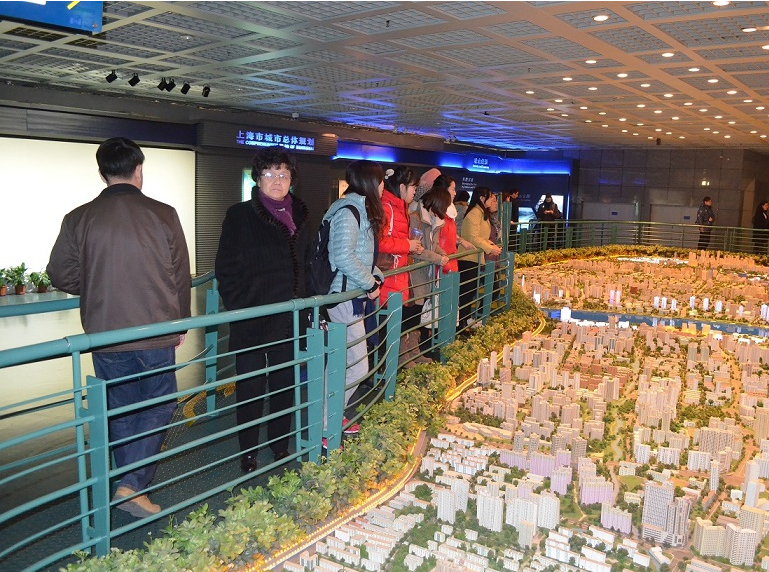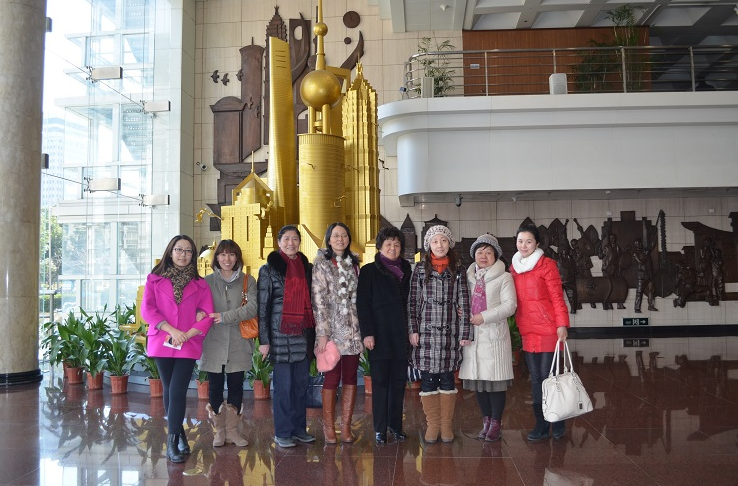 After the visit, they were arranged to watch the film Wolf Totem. Teachers were entertained by the full arrangement and wish that SPEA could provide more supports and concerns so that they can hold up half of the sky.