On the afternoon of March 7, 2017, SUFE held the 107 Anniversary of International Women's Day and Commending Conference in First Lecture Hall of Entrepreneur Center. SUFE leaders Fan Liming, Liu Yongzhang, Liu Lanjuan presented the meeting and celebrated the festival with more than 120 department leaders, representatives of female faculty and representatives of female students.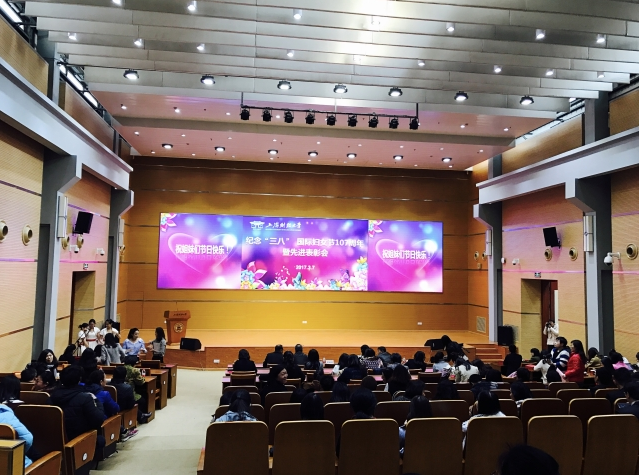 SUFE Deputy Party Secretary Liu Yongzhang, on behalf of SUFE, announced the commending decision including March 8 Red-Banner Holder, March 8 Red-Banner Group, Good Leader Concerning Female Faculty and etc. SPEA won two of them.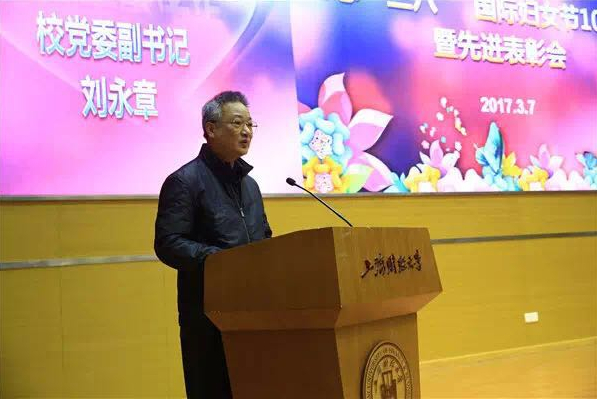 SPEA Student Office won the March 8 Red-Banner Group. SUFE President Fan Liming issued the awards and Li Mei, on behalf of SPEA Student Office, accepted the prize and shared her Acceptance Speech. Our SPEA Deputy Dean Professor Yang Cuiying won SUFE March 8 Red-Banner Holder.

The Conference was not only a recognition of outstanding females, but also a platform for their talent show. Our SPEA teachers also showed their talents. With the graceful rhythm of West Sea Love Song and This Street, SPEA Female Dancing Team displayed their excellent show, which attracted numerous applause and the audiences took out their phones and took photos.

As a famous team which attended the Spring Festival Gala, the SUFE Chinese Dress Culture Association finale debut. SPEA Shen Hong, Kong Yan, as the members of SUFE Chinese Dress Culture Association, participated in the show of SUFE Book and Female Youth, displaying the intellectual beauty and elegant demeanor of our female faculty.