The 2016 Badminton Team Tournament ends successfully after 2 days' fierce competition. Our SPEA team do not disappoint us and successfully defend the champion title, wining the first three consecutive championships in SUFE Badminton Team Tournament History.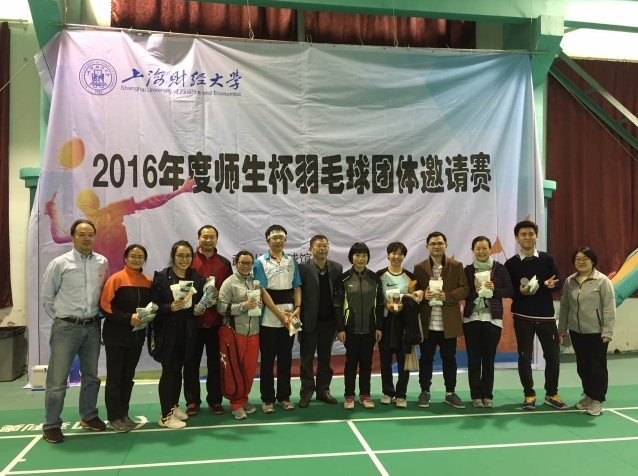 Our team consisted by falcuty He Huawu, Li Huiping, Shen Hong, Jiang Shuoliang, Zong Qingqing, Liang Yanqian, Pan Jie, Dou Yili and students Liu Jichao, Peng Chenyan, beat Economics School, Statistics School, F&E Institute, ranked first in the first round group competition, win Mathematics School, Accounting School, and fought against Agency Team for the championship. Our team finally wins the game based on our powerful force, smart strategy, fighting spirit, and great team work, with Li Huiping won women singles, Shen Hong and Peng Chenyan won Women Doubles, and Jiang Shuoliang and Zong Qingqing won Men Doubles. The Mixed doubles competition between He Huawu/Pan Jie and Yang Jingyu/Yao Lingzhen also won numerous applause.
Wish our SPEA team create new splendor.