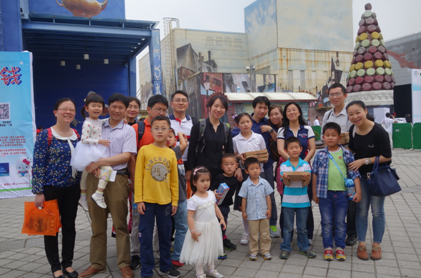 On May 31, SPEA Faculty and their children attended the 6.1 Family Day Activity to visit the Paradise of Chocolate.
In the activity, children, together with their parents, made cookies, pizza, doughnuts, marshmallow, chocolate, and enjoyed themselves in the Paradise. Parents, at the same time, participated children's growing and felt children's happiness. They all enjoyed a joyful and fruitful festival.
This activity made children felt their parents' love and care, and on the other hand, it also made parents felt the joy and hope their children bring. This activity provided a great opportunity for teachers having an easy, joyful, and casual family time between busy jobs.