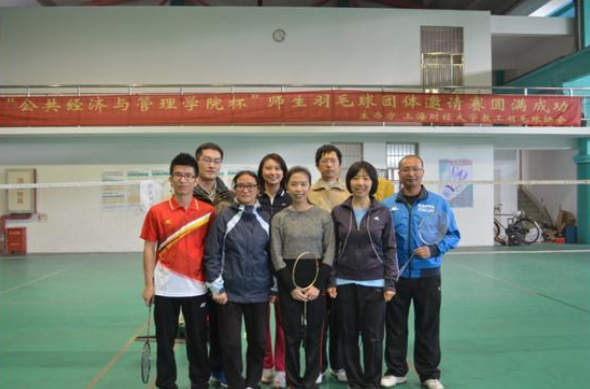 On the afternoon of Dec 2, 2014, the SPEA Cup badminton team tournament ends successfully after 2 half-days' fierce competition. Our team do not disappoint us and successfully defend the champion title.
Our team consisted by He Huawu, Lin Ruihua, Li Huiping, Shen Hong, Zhang Muyang, Yang Hongxing, Xu Jing and Zhang Huabin, Mao Jingxi, ranks first in the first round group competition, beat information school team and library-health center united team, and fight against business and administration school team for the championship. Our team finally wins the game based on our powerful force, smart strategy, fighting spirit, and great team work. We also make a breakthrough that we defended the champion and remained the cup in SPEA.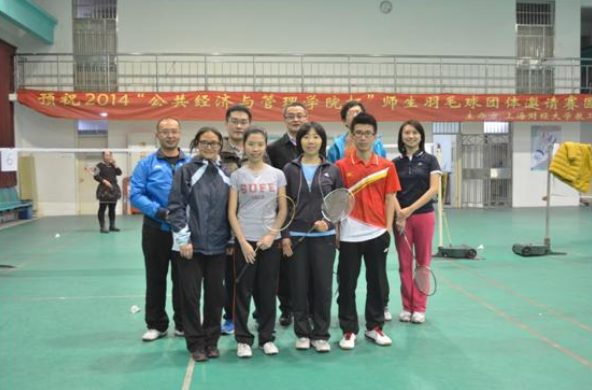 SPEA Secretory Shen Hua, toghter with Liu Jiangqin, Pan Jie, Liang Yanqian, Hui Jing, Jian Desan, Li Yingping, and Pan Yongping come to the ground to support our team.
After the competition, SPEA secretary Shen Hui, on behalf of the sponsorship, presents the Prize to the champion team.
Wish our SPEA team create new splendor.